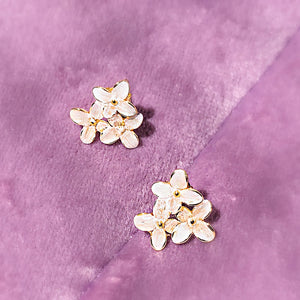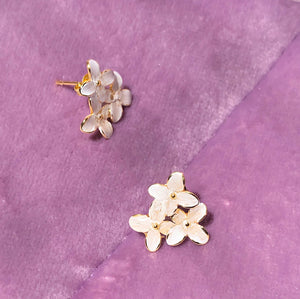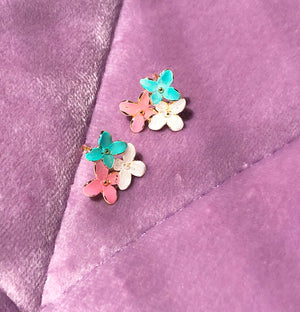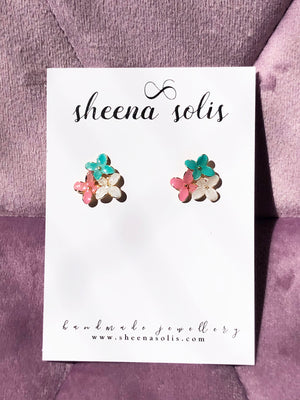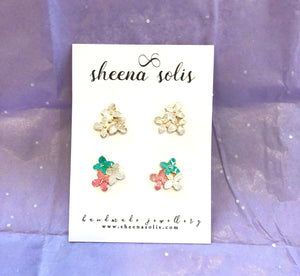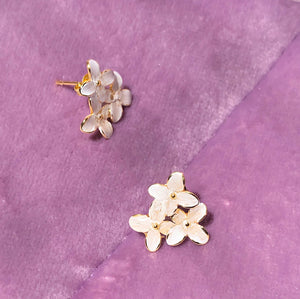 The New Fiona Dainty Floral Studs by Sheena Solis
These gorgeous, versatile, and floral dainty studs are a jewelry must-have! For any occasion from everyday to wedding events and date nights.  A lovely gift for yourself or a love one!
Studs with butterfly backings with gold over .925 sterling silver
Comes with a signature Sheena Solis velvet gift pouch.

-Mindfully Handmade in our England Studio-

Handmade in small batches. Each stud pair will come with its own unique and beautiful variation and imperfection due to the nature of hand painting and working with acrylic and resin. Making each pair one of a kind.

Care Instructions: To care for your stud earrings, avoid exposure to heavy amounts of water, exposure to perfumes, oils and household chemicals. It is advisable to take off your studs before taking showers, baths, or swimming in the pool, beach or any type of water. Brass Gold Metal and Resin is a strong and durable material but should be treated with care as it can break if dropped or knocked against a hard surface. To keep your hand-painted resin jewellery in good condition, simply wipe with a clean, dry cloth and store it in a jewellery box or the velvet pouch provided.